Amelia Island Blog
Amelia Island real estate & local news updates including Amelia Island Plantation and Summer Beach.
Jan. 11, 2021
" Once again Amelia Island Restaurant Week will be this month, January 23-31. Restaurant Week was created here to give a boost to local restaurants during our "winter nights" along with a chance for locals to enjoy special menus and offerings many of which are three course meals. In Florida, indoor dining is allowed.
Since Fran and myself are often asked by customers "What's good? Where should we eat lunch or dinner?" We thought it would be a good time to offer some suggestions based on our experiences and enjoyment of quality food. Enjoy!
Downtown
Joe's 2nd Street Bistro - Open lunch & dinner. Very consistent food & service. Meats & seafood. One of the best restaurants downtown and on the island.
Le Clos - Next to Joe's. Considered one of the most romantic restaurants on the island. Small cottage of a house also with nice courtyard seating in back.
David's - Generally thought to be one of the best restaurants on the island. Extensive menu and top-notch service.
Brett's Waterway Café - Great place for lunch with expansive water and marina views.
Boat House - Newly built modern restaurant. Indoor and outdoor bar and seating and courtyard.
Ciao - Authentic Italian menu. Enjoy indoor seating and people watching on Centre at the same time.
Cafe Karibo - Varied eclectic menu. One of the best outdoor seating areas. Indoor also in old building.
Timoti's Seafood Shack - Casual seafood. Mainly outdoor. Popular spot. Lunch & dinner.
Arte Pizza - Wood oven pizza. Salads, some entrees. Casual. Indoor & outdoor.
The Tavern - More modern restaurant. Huge bar. Mainly bar food.
Peppers - Authentic Mexican. Nice outdoor courtyard on Centre. Big indoor area. Big food & margarita menus.
Salty Pelican - Casual menu. Sports bar vibe downstairs. Island life vibe upstairs. Water views from both.
At The Beach
Salt Life - Newer casual beachside restaurant. Indoor and outdoor bar and seating. Rooftop bar area.
Sliders - Casual. Oceanfront. Outdoor Tiki experience with entertainment.
The Surf - Popular with mid-island locals and Fletcher Ave condo dwellers. Seafood & sports.
South End
Lagniappe - Popular for lunch & dinner. Extensive menu. Meats & seafood. Cajun flare.
Salt at Ritz-Carlton - Considered best restaurant on Amelia Island. High quality food, atmosphere, service. Ocean views.
Coast at Ritz-Carlton - Sophisticated menu, great service. Indoor and outdoor. Less expensive than Salt.
Cucina South - Small intimate Italian bistro but very popular. Great food. (Sister restaurant Bar Zin is closed).
Pogo's Kitchen - Modern atmosphere. Sophisticated eclectic menu. Great brunch.
Bantam & Biddy - Casual diner vibe. Long menu for breakfast, lunch, dinner. Popular brunch.
We hope this is helpful and that you enjoy all our great restaurant options." - Gary Farnsworth
Dec. 19, 2020
JUST SOLD at Sailmaker in Summer Beach. Two bedroom, two and a half bath, approx. 1100 sq. ft. condo near the pool. Two story townhome design with vaulted ceilings in the bedrooms. Fully furnished. Currently a rental. Sale price $385,000. Based on what is going on in the current real estate market, Sailmaker is a great value.
We now have a dozen condo sales at Sailmaker. Looking to buy or sell, call me. I have specialized in Sailmaker for years. - Gary Farnsworth.
Dec. 9, 2020
" Recently Amelia Island was once again recognized nationally as a popular island destination. This time Conde Nast Traveler magazine ranked Amelia Island #9 on its list of Top U.S. Islands based on a reader poll that was conducted in 2020. In the past Amelia Island has been ranked by various publications, such as Travel & Leisure, as a Top 10 island, favorite beach town, most romantic places and best coastal small town. Just to name a few of the media accolades over recent years.
As new or returning visitors come to Amelia Island they will soon find some brand new hotels that are currently under construction. Located by the main bridge will be a new Holiday Inn Express. Near A1A and Atlantic Avenue, Marriott is building a joint Courtyard and Springhill Suites complex a short block from the beach. A local Ritz-Carlton executive chef is rumored to be headed to this venture. At a minimum these hotels will reduce the hotel room shortages on holiday weekends and especially for the Spring Concours d'Elegance auction weekend. Event organizers have already announced that the 2021 event at the Ritz-Carlton will be held March 4 -7th May 20-23rd. Since Spring the island also has been fortunate to see many new eating and drinking establishments including the completely brand new Boat House restaurant on 2nd Street, several other new downtown restaurants, two new breweries, a new pizza place, plus an anticipated new restaurant at the former Beech Street Grill and numerous other small businesses sprinkled around the island.
Today is the opening of a new Harris Teeter Fuel center with a convenience store and gas station on the south part of the island at the intersection of South Fletcher Avenue and First Coast Highway. Amelia Island still has the only Harris Teeter Supermarket in the state of Florida." - Gary Farnsworth
Nov. 13, 2020
" One noteworthy change during this pandemic year is the growing national trend to abandon big city living for smaller towns and less densely populated areas. This is definitely something that will impact Amelia Island even further as a real estate destination. The October Amelia Island MLS sales data has home sales up 65% and median pricing up 22.9%. An element of this also is the desire to have more indoor living space and outdoor activity space either at home or nearby. Amelia Island with its moderate winter temperatures allows for this all year whether its golfing, walking on the beach, miles of bike trails, eating at dozens of year round outdoor dining options, to nearly every house here having a Florida room or outdoor patio. Our "small town" way of life encompasses everything from very little island traffic and no horn honking to super friendly residents to our quaint historic downtown Fernandina Beach with events year round. Not to mention the entire south half of the island actually only has one traffic light! It seems that a common theme among many residents that have moved here (myself included) is that they may have enjoyed a more intense and urban lifestyle earlier in their lives but easier island living has happily replaced that.

Definitely the most widely reported big city that residents are leaving this pandemic year is New York City. Coincidently Amelia Island and Manhattan are virtually the exact same size. Both are 13 miles long and just under 3 miles wide at their widest points. Luckily for us our 13 mile long coastline is continuous wide open sandy beaches which still is our biggest attraction. Amelia Island is spread out quite a bit so there is not a feeling of congestion either with traffic or housing options. With remote working becoming more of a fixture for some, Amelia Island is an option worth exploring.
Regarding local Covid-19 news our Health Dept. announced that positivity rates are dropping and last week it was down to 3.77% with no current patients in our local hospital ICU. There has however been a recent outbreak at an on island assisted living facility among residents and staff that have impacted our recent cases. Update: Cases did increase in Nassau County later in November to an average of approx. 20 per day. (Source: Florida Health Dept.) " - Gary Farnsworth

Read the December Amelia Island News Update here.
Nov. 12, 2020
Another Summer Beach sale by Gary & Fran Farnsworth. Our Golfside South listing on Yachtsman Drive has Just Sold! Located directly across from the Ritz-Carlton this scarce pool home sold for $875,000. Full Price! Sold in less than 36 hours! The Amelia Island market has more buyers than sellers at the moment especially for homes with pools as buyers migrate to Florida for the first time. Golfside South has unique deeded beach access at the Ritz. This meticulous home was built in 2017.
Nov. 8, 2020
Another home at the Enclave at Summer Beach SOLD by Fran & Gary Farnsworth. Located on the south part of Amelia Island this new construction 3 bedroom, 2.5 baths with 2,233 square feet sold for $547,860 including buyer upgrades. The Enclave gated community features natural gas and Phase 2 and the community pool are currently under development. Call us for more details.
Sept. 30, 2020
The newest Summer Beach listing from Gary & Fran Farnsworth in Golfside South right across from the Ritz-Carlton. Custom pool home built in 2017. Just over 2700 square feet with 3 bedrooms plus office and 3 full baths. Long list of coveted home features. With deeded beach access at Ritz-Carlton. Offered at $875,000. Now "under contract" in 2 days.
View the home tour.
Sept. 24, 2020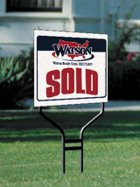 The results are in for Amelia Island August 2020 MLS sales. Not surprisingly Amelia Island area home sales were up 28.3%. Average sale price was $422,679. On average homes sold at a 1.9% discount off of sale price. Cash sales represented 21% of all sales.
Amelia Island condos were up 14.8% and that was hindered by lack of inventory here. Average sale price was $487,935. On average condos were discounted by 2.7% off of listing price. Cash sales on condos here amounted to 64.5% in August.
Other than inventory shortages there really are no signs of any diminishing sales for the remainder of 2020.
Call with any specific questions about Amelia Island real estate trends.
Sept. 16, 2020
Just Sold! by Fran & Gary Farnsworth. Outrigger oceanfront townhome in Summer Beach just south of the Ritz-Carlton. Rare Outrigger offering, only lasted a few days! Built in 1998 and just under 2,000 square feet. Superb multiple ocean views. Sale price $925,000.
Aug. 25, 2020
Just Sold! on Summer Beach Blvd. by Gary & Fran Farnsworth in the Oceanside neighborhood in Summer Beach. Very close to the beach and community pool. Cute well kept 2,000 square foot home, with wood flooring, newer roof, private backyard. Just south of the Ritz-Carlton. Sale price: $495,000.