Amelia Island Real Estate Blog
Amelia Island real estate news & information including Amelia Island Plantation and Summer Beach.
Oct. 7, 2020
"Fall is approaching on Amelia Island with daytime temps now in the low 80's or high 70's and our first morning temps in the 60's have already arrived. This morning we had our first seasonal coastal fog roll in briefly off the ocean which is one more un-Florida like thing about Amelia. One final note on the summer here. It was relatively normal here from a local residents perspective and life here becomes more normal each day. Our schools are open, new restaurants and businesses are opening, Florida now allows 100% restaurant capacity and all businesses open, two new hotels are under construction on the north end and our county unemployment rate is dropping and now at 4.9% (Source: News-Leader). Our local economy is very much stronger than the downturn of 2009 if your gauge is new businesses and busy existing ones.
I have mentioned the local real estate market previously and there is no lessening or changes on the horizon. September 2020 home sales were up 56% over 2019! People from northern parts are driving this pandemic market by making lifestyle decisions and heading here and throughout Florida. In the process prices are increasing and sales are quickening. Fran and I just had a pool home listing across from the Ritz-Carlton sell in 36 hours. Likely helping is that the virus here has been lessening quite a bit from an early summer spike. We have had recent days with only 4-5 cases in the entire county and it is a large county (Source: FlaDeptHealth).
As I mentioned in the spring, Amelia Island is still a great place to live in 2020. Stay tuned, I will be doing these local News Updates each month." - Gary Farnsworth
Sept. 30, 2020
The newest Summer Beach listing from Gary & Fran Farnsworth in Golfside South right across from the Ritz-Carlton. Custom pool home built in 2017. Just over 2700 square feet with 3 bedrooms plus office and 3 full baths. Long list of coveted home features. With deeded beach access at Ritz-Carlton. Offered at $875,000. Now "under contract" in 2 days.
View the home tour.
Sept. 24, 2020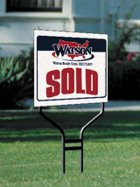 The results are in for Amelia Island August 2020 MLS sales. Not surprisingly Amelia Island area home sales were up 28.3%. Average sale price was $422,679. On average homes sold at a 1.9% discount off of sale price. Cash sales represented 21% of all sales.
Amelia Island condos were up 14.8% and that was hindered by lack of inventory here. Average sale price was $487,935. On average condos were discounted by 2.7% off of listing price. Cash sales on condos here amounted to 64.5% in August.
Other than inventory shortages there really are no signs of any diminishing sales for the remainder of 2020.
Call with any specific questions about Amelia Island real estate trends.
Sept. 16, 2020
Just Sold! by Fran & Gary Farnsworth. Outrigger oceanfront townhome in Summer Beach just south of the Ritz-Carlton. Rare Outrigger offering, only lasted a few days! Built in 1998 and just under 2,000 square feet. Superb multiple ocean views. Sale price $925,000.
Aug. 25, 2020
Just Sold! on Summer Beach Blvd. by Gary & Fran Farnsworth in the Oceanside neighborhood in Summer Beach. Very close to the beach and community pool. Cute well kept 2,000 square foot home, with wood flooring, newer roof, private backyard. Just south of the Ritz-Carlton. Sale price: $495,000.
Aug. 13, 2020
Newly listed at Sea Dunes in Amelia Island Plantation by Gary & Fran Farnsworth. Direct ocean front 5th floor condo. Two bedroom, two bath and completely furnished. Perfect as a full time or 2nd home or as a vacation rental. Offered at $689,000.
July 17, 2020
The latest Summer Beach sale by Gary & Fran Farnsworth. Popular Sea Chase oceanfront condo on southern Amelia Island just south of the Ritz-Carlton Hotel. Three bedroom, three bath one level floor plan with 1895 square feet and attached one car garage. Near the main pool. Sale price: $915,000.
June 7, 2020
Last night was a vibrant night on downtown Centre Street which seems to go along with the rest of our current lifestyle here on Amelia Island. Traffic levels returned to normal many weeks ago, beach traffic is just like last summer, people are out and about and now restaurants seem to be thriving. 2020 has only made us realize how lucky and fortunate we are to have decided to live on Amelia Island. Sure you see masks and some offices and smaller retailers are still being cautious but otherwise everything here looks similar to 2019, 2018, 2017....
One question we keep getting is "So real estate prices are going to go down?" On the island that answer is definitely NO and here is why. Pandemic influenced buyers from Ohio, Pennsylvania, New Jersey, New York, Connecticut, Maryland just to name a few states are really focused on Amelia Island. Plus south Georgia and Atlanta residents have long coveted our island. If you have been tracking real estate recently on our website you have seen everything from $300,000 homes to a $2.9 million condo only last a few days. Many properties are selling "virtually" or sight unseen. Demand is high and will remain robust through 2020.
We hope you have enjoyed this update from Amelia Island! - Gary & Fran
April 22, 2020
We just want to give an update from Amelia Island and from a local residents perspective as we head to opening up.
We have been very fortunate with the Coronavirus pandemic here. So far in our zip code we have seen on average far less than one case per day since the beginning. We have had some hospitalizations and no deaths in our county. Florida is a very long state and the majority of the statewide cases have been in three southeast Florida counties( Miami-Dade, Broward, Palm Beach). A very high percentage of the unfortunate statewide deaths have been in these three counties plus nursing homes throughout the state(source: FloridaPolitics.com). As of May 21: no current hospitalizations, 10 county residents recovering, only 1 total death in Nassau County.
The Amelia Island beaches are the only ones in Northeast Florida that are still closed. Our closed beaches are a hot topic locally based on two articles in today's local paper. Georgia beaches are also open. City and county officials somehow felt that a 13 mile long continuous beach with over 40 public beach entrances was too risky to open. Yet a 6 foot wide south Amelia Island bike/walking trail that has seen thousands of users in close proximity since early March is just fine. Local officials are in back track waffling mode with May 1st May 6 May 1(?) their intended opening date. It is official...County beaches open May 1. City beaches on May 4. Restaurants and retail stores can open May 4th per the governor...UPDATE: Vacation rental ban has been lifted, in time for Memorial Day weekend.
Regarding real estate during the pandemic, people are still listing property, property is selling and closings taking place, which Fran and I can personally attest to.
Hopefully we will hear more about this government report, per Yahoo News, that Sunshine Destroys the Virus. We certainly have plenty of that, plus some of the heat and humidity. More on this Homeland Security sunshine lab report.
Hope To See You Soon! - Gary & Fran Farnsworth
April 4, 2020
JUST LISTED - Sale Pending! One week. Listed by Fran & Gary Farnsworth. Like new, lake view home in unique gated community of Waterman's Bluff. Four bedroom, three and a half bath stylish home with office. Over 3,000 square feet. 3 car garage. A real "low country" charmer! List Price $550,000.