Amelia Island Blog
Amelia Island real estate & local news updates including Amelia Island Plantation and Summer Beach.
May 5, 2021
Here are some interesting notes from the Amelia Island MLS statistics for March 2021. With total homes sales the average sale price was 99.7% of list price. It was actually lower than January when homes here sold for 100% of listing price on average. With all home sales we saw 26% of those to be cash sales. Condo sales in March were at 98.4% of listing price. Cash sales on condos accounted for 57% of the total.
Cash sales still have a leverage advantage in this current market but the sale price still needs to be adequate for the seller. In this ultra competitive buying market there are some strategies that are proven to give buyers an advantage to gaining a winning offer. Call me for details if you are interested.
April 30, 2021
Two Summerwoods listed condos by Gary & Fran Farnsworth. Now sold! Two fast sales. Multiple offers. One record sale price for this floor plan. 3 bedrooms, 3 baths and 2,065 square feet and one car garage. Summerwoods is one of the most popular condos on Amelia Island right now because of age and proximity to the beach. One condo sold for $490,000 which is a resale record.
April 17, 2021
Just Listed by Fran & Gary Farnsworth. Rare custom island-style marsh home. Built in 2019. Located on picturesque and spacious 1.2 acres. Only 10 minutes from Amelia Island. Brand new dock. Offered at $849,000.
April 10, 2021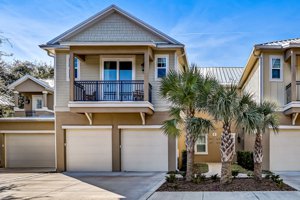 Summerwoods listing by Fran & Gary Farnsworth. Just Sold. Sold in one day. Multiple offers. Laurel floor plan. 3 bedrooms, 3 baths, one car garage. Sale price: $475,000.
We also have another Summerwoods listing due to close this month.
March 31, 2021
Just Sold! By Gary & Fran Farnsworth in popular Ocean Breeze off of 14th Street. This 2017 built pool home has 2,921 square feet and 4 bedrooms and 4 baths. Located on the south part of the neighborhood. Sale price: $810,000.
Feb. 26, 2021
Summerwoods condo, south of Ritz-Carlton, on the market March 1. Just listed by Gary & Fran Farnsworth. Very near the beach. 3 bedrooms, 3 baths. One car garage. Wood flooring. Very, very nice. Wooded view. $480,000. Under contract.
See all 95217 Summerwoods Circle #905 photos here.
Our other Summerwoods listing is also pending.
Feb. 17, 2021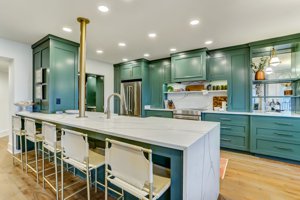 JUST LISTED! at Amelia Island Plantation by Gary & Fran Farnsworth. Complete "top shelf" transformation of this 3 bedroom, 3 bath oceanfront and ocean view condo. Professionally designed and renovated. Includes rare garage. Custom features throughout. Includes all furnishings. Move-in ready residence. Offered at $1,488,000 - Sale Pending.
See all 1627 Sea Dunes Place photos here .
Call listing agent Gary for more details @ 904-583-5611.
Feb. 4, 2021
" The Ritz-Carlton on Amelia Island opened in 1991 and with the hotel celebrating its 30th anniversary the Ritz has announced some new improvements to the hotel. For starters the 446 guest rooms are being redesigned and renovated to offer Smart Tv's and reconfigured and expanded living space. There also will be some dining changes with the Pub now closed and being transformed into the Tidewater Grill with a possible March opening. In a normal year the hotel will host celebrities, major corporations, sports leagues, etc. More than 10 years ago the hotel had a major expansion of business meeting spaces to accommodate the shortage they had experienced since the opening of the hotel. The spa was also expanded and enhanced. It has been reported that this Ritz is actually one of the most profitable in the entire hotel chain. This Ritz-Carlton also has been a gateway for many guests, either here for leisure or business, to one day become residents of Amelia Island. I myself am in this category.
On the topic of people moving to Amelia Island here are the final 2020 MLS real estate statistics. Home sales were up 18.9% with the last half of the year much higher than that. Cash sales amounted to only 21.3% with historically low mortgage rates impacting this lower than normal amount. The average home sale price in the county was $422,056 with homes selling on average at 98% of list price. Condo sale prices averaged $540,290 with about 50% being cash sales. Condo sale prices came in at 97.1% of list price.
I hope you find this update useful." - Gary Farnsworth
Jan. 27, 2021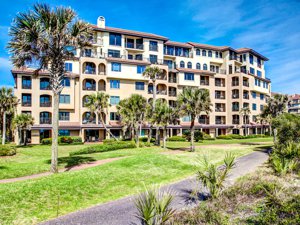 Our Sea Dunes listing in Amelia Island Plantation has just sold for " top dollar". Sale price was $680,000. The 5th floor oceanfront/oceanview condo was sold fully furnished. It was a 2 bedroom, 2 bath (non-lockoff) with 1100 square feet.
The Sea Dunes and Turtle Dunes for sale supply continues to shrink with just one condo remaining at the moment.
Jan. 11, 2021
" Once again Amelia Island Restaurant Week will be this month, January 23-31. Restaurant Week was created here to give a boost to local restaurants during our "winter nights" along with a chance for locals to enjoy special menus and offerings many of which are three course meals. In Florida, indoor dining is allowed.
Since Fran and myself are often asked by customers "What's good? Where should we eat lunch or dinner?" We thought it would be a good time to offer some suggestions based on our experiences and enjoyment of quality food. Enjoy!
Downtown
Joe's 2nd Street Bistro - Open lunch & dinner. Very consistent food & service. Meats & seafood. One of the best restaurants downtown and on the island.
Le Clos - Next to Joe's. Considered one of the most romantic restaurants on the island. Small cottage of a house also with nice courtyard seating in back.
David's - Generally thought to be one of the best restaurants on the island. Extensive menu and top-notch service.
Brett's Waterway Café - Great place for lunch with expansive water and marina views.
Boat House - Newly built modern restaurant. Indoor and outdoor bar and seating and courtyard.
Ciao - Authentic Italian menu. Enjoy indoor seating and people watching on Centre at the same time.
Espana - Traditional dishes from Spain & Portugal. Fisherman Stew for two is very popular. Indoor and outdoor.
Cafe Karibo - Varied eclectic menu. One of the best outdoor seating areas. Indoor also in old building.
Timoti's Seafood Shack - Casual seafood. Mainly outdoor. Popular spot. Lunch & dinner.
Arte Pizza - Wood oven pizza. Salads, some entrees. Casual. Indoor & outdoor.
The Tavern - More modern restaurant. Huge bar. Mainly bar food.
Peppers - Authentic Mexican. Nice outdoor courtyard on Centre. Big indoor area. Big food & margarita menus.
Salty Pelican - Casual menu. Sports bar vibe downstairs. Island life vibe upstairs. Water views from both.
At The Beach
Salt Life - Newer casual beachside restaurant. Indoor and outdoor bar and seating. Rooftop bar area.
Sliders - Casual. Oceanfront. Outdoor Tiki experience with entertainment.
The Surf - Popular with mid-island locals and Fletcher Ave condo dwellers. Seafood & sports.
South End
Lagniappe - Popular for lunch & dinner. Extensive menu. Meats & seafood. Cajun flare.
Salt at Ritz-Carlton - Considered best restaurant on Amelia Island. High quality food, atmosphere, service. Ocean views.
Coast at Ritz-Carlton - Sophisticated menu, great service. Indoor and outdoor. Less expensive than Salt.
Cucina South - Small intimate Italian bistro but very popular. Great food. (Sister restaurant Bar Zin is closed).
Pogo's Kitchen - Modern atmosphere. Sophisticated eclectic menu. Great brunch.
Bantam & Biddy - Casual diner vibe. Long menu for breakfast, lunch, dinner. Popular brunch.
We hope this is helpful and that you enjoy all our great restaurant options." - Gary Farnsworth